Why use a Customs Broker for
your Customs Clearance
Brisbane Requirements?
Huge savings on
customs duty
payment
Start saving money!
Be exempt from paying 5% of customs duty payment with our customs clearance Brisbane services. We did this with over many of our clients last year and we are more than prepared to do the same, if not perform
better, this year.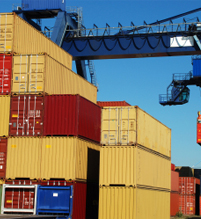 Benefits of LMF Customs Clearance Brisbane Service
Retain more money with TCO,
FTA and Duty Exemptions
Customs are NOT obligated to inform you of duty exemptions -
but our Customs Brokers are!
We identify thousands of duty exemptions for you to retain more money such as:
ATA Carnet Temporary Imports
Duty Drawback
Duty Refund
Free Trade Agreements (FTA)
Tariff Classifications
Tariff Concession Orders (TCO)
Customs Clearance
Brisbane Office Address
View Larger Map
36-42 Wentworth Place
Banyo Qld 4014
Avoid set back that cost
time and money
Eliminate clearance delays!
We take the responsibility of ensuring your company is up-to-date with policies and regulations of various agencies, especially DAFF (AQIS). Work with us and receive your goods on time.
Instant quote price
Get instant customs clearance quote! No Obligation Required.
Use our quote tool to the right side and get an instant price, free.
Ease from Complicated
Customs Forms
Say goodbye to forms Customs sends you!
Just complete this simple online form below and we will do everything else for you.
Need Help on this Service?
We're Here for You!
Ask Us Questions - Obligation FREE
Cost Effective and Reliable
Customs Clearance Brisbane Services
Our licensed brokers take pride in delivering cost effective customs clearance Brisbane services to fit your logistics needs. We ensure safe and timely delivery of your goods and design customised solutions with these services:
Dealing with Customs/AQIS
Personnel in Brisbane
We deal with Customs/AQIS Personnel for the timely processing of your import permits for various items and products such as:
Fabric
Clothes
Machinery
Construction equipment
Die cast and mold machines
Advising on Tariff Classifications and Concessions for Brisbane
Our brokers efficiently classify all of your goods in compliance to Customs legislation requirements. We identify the best options for you to save money by checking if you are eligible for duty refund, duty drawback, trade agreement and concessions.
Preparing, Receiving and Processing Import and Export Documentation for Brisbane
We prepare, receive and process your electronically lodge entries directly to customs for proper import and export documentation. We use a secure and efficient software system to ensure the timely processing of your lodgement entries.
Customs Clearance Brisbane and Sea Freight Facilities to and From Australia for Brisbane
Our brokers have extensive knowledge in various customs rules and regulation for your sea shipment. We are experienced in handling different types of cargo arriving at the Port of Brisbane.
Types of Cargo Handled at Port of Brisbane
With over 7.860 meters of quay line, Port of Brisbane maintains 31 operating berths for:
Container Terminals
Port of Brisbane has 2460m of dedicated quayline servicing eight container berths, which is operated by three stevedores.
DP World Brisbane
Patrick
Hutchinson
General Cargo and Motor Vehicles
It has 697m of general-cargo wharves equipped to handle:
Break-bulk cargo
Motor Vehicles
General Cargo
Roll on/roll off Cargo
Dry Bulk Terminals
The port's dry-bulk facilities provide flexible arrangements for the movement of:
Grain/woodchip/cottonseed
Dry bulk cargo and grains
Coal and clinker
Chemical and fertilisers
Wet Bulk Terminals
These terminals have facilities for the proper handling of crude and refined oil.
Speak to our Team at 1300-056-246 to have your cargo cleared quickly and efficiently.
Customs Clearance Brisbane and Air Freight Facilities to and from Australia
With five major airlines providing air freight services to and from Australia, Brisbane Airport has been an important factor in the increased growth of our services. Our brokers are adept in clearing your air cargo. Speak to us for the timely clearance of your freight.
Major Airlines Servicing Regional
Freight Needs in Brisbane
Hailed as the third busiest international airport in Australia, Brisbane Airport has the following major airlines supplying the air freight needs of the region:
Pacific Air Express
The airline operates scheduled cargo flight to:
Pel-Air
It has regular scheduled air cargo flights to:
Mackay
Rockhampton
Sydney
Qantas Freight
It provides airfreight services to:
Cairns
Melbourne
Townsville
Toll Aviation
With Jetcraft Aviation supervising its operation, it flies regularly to:
Adelaide
Gold Coast
Melbourne
Sydney
Toll Priority
It regularly operates from the Freight Terminal to:
Our licensed brokers are experienced and knowledgeable with the latest customs rules and regulations. We help clear your goods through customs, while our freight forwarders (link to Featured Landing Page) move your cargo in the quickest time possible.
Do you have any further questions about the services we deliver? Talk to our friendly customs clearance Brisbane agents at 1300-056-246 or visit our office from 8am to 5pm and find cost effective solutions for your logistics need.