Why Choose LochM Fraser as your Freight Forwarder
Brisbane of Choice?
Competitive rates
Increased savings
We are a high performance freight forwarder Brisbane company committed to identify the best options to save you money. We help increase your savings by finding reliable transport carriers that will ship your cargo
to and from Australia from Brisbane.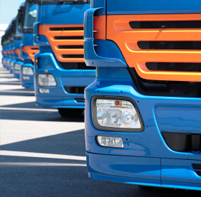 Benefits of LMF Freight Forwarder Brisbane Services
Benefits of LMF Freight Forwarder Brisbane Services
No delivery delay
We push ourselves to ensure your goods arrive on time, when you want it and where you want it. We partner only with the best transport carriers to guarantee your goods will arrive on your warehouse as expected.
Freight Forwarder Brisbane
Office Address
View Larger Map
36-42 Wentworth Place
Banyo Qld 4014
Flexible and customised solutions
Moving your goods as you want it
We work in partnership with reliable transport providers to deliver flexible and customised logistics solutions for your needs. Talk to us if you want your cargo delivered to and from Australia, anywhere around the globe.
Enhanced visibility of your shipment
Easily track your cargo
Monitor the movement of your goods anywhere around the globe through our easy-to-use track and trace system. Complete this simple online form below for us to schedule your cargo shipment, today.
Need Help on this Service?
We're Here for You!
Ask Us Questions - Obligation FREE
History of Freight Forwarding Brisbane
The very first import moved by Brisbane freight forwarders are timber from local pine and cedar forests. These logs were rafted down the river for it to reach the port. From there, sailing ships would load and ship these cargoes to Sydney.
Today, the freight forwarding activity in the region has greatly expanded, especially with these three major services providing movement of goods to and from Australia from Brisbane.
Sea Freight Forwarder Brisbane
We provide an economical way for shipping large and small volumes of cargo
through our forwarding services. Choose from any of the following services we deliver:
Sea Freight Delivery and Consultation
Door to Door or Port to Door deliveries
Managing a combination of sea freight services
Warehousing, picking and packing, and order deliveries
International Trade and freight management consultancy services
Co-ordinating reservations and sailings with shipping lines and agents
Sea Freight Documentation and Consolidation
LCL and FCL consolidation
Customs documentation and management
Sea freight export and import consolidation
Online supply chain tracking of your sea freight for various industries
Facilities at Port Brisbane for
Sea Freight Forwarders
With 31 operating berths, Port Brisbane is one of the many ports in Australia equipped with specialised facilities for your forwarding needs. These berths cover more than 7860 of quay line and service the following types of cargo:
Container Terminals
This 2460m of dedicated quayline services has eight (8) container berths that are operated by three stevedores.
DP World Brisbane
Operating Berths 4 to 7 has this stevedore features:
Post-Panamax cranes
Panamax single-lift crane
23 dedicated container handlers
24 internal transfer vehicles
Patrick
Operating Berths 8 to 10, Patrick operates with:
Post- Panamax cranes
27 automatic straddle carriers
Hutchinson Ports Australia's Brisbane Container Terminals
Occupying Berth 11 and soon to operate Berth 12, it is equipped with:
Post-Panamax quay cranes
Automated stacking cranes
Shuttles
Reach stackers
Prime movers
Internal transfer Vehicles
We Move Various Types of Cargo
at Port of Brisbane
LochM Fraser is a long established freight forwarder with experienced and reliable forwarders in Brisbane. We cater to various industries and provide cost effective logistics solutions customised to fit your specific requirements.
Speak to us for the timely and efficient movement of your:
General Cargo and Motor Vehicles
Break-bulk cargo
Motor Vehicles
General Cargo
Roll on/roll off Cargo
Dry Bulk Cargo
Grain/woodchip/cottonseed
Dry bulk cargo and grains
Coal and clinker
Chemical and Fertilisers
Wet Bulk Cargo
Crude Oil
Refined Products
Air Freight Forwarder Brisbane
Our international network of air freight forwarders and carriers allows us to move your goods without delay. We provide flexible and cost effective movement of your products and deliver reliable freight forwarding services to and from Australia from Brisbane.
Facilities at Brisbane Airport for
Air Freight Forwarder
Brisbane Airport is one of the busiest airports in Australia and home to various airlines servicing the freight forwarding needs of various industries such as:
Pacific Air Express
Pel-Air
Qantas Freight
Toll Aviation
Toll Priority
Brisbane Airport Freight Forwarding Facilities
Brisbane Airport provides efficient and reliable forwarding facilities to ensure timely and delivery transport of your goods.
Specifications
Capacity : 350 000 tonnes (771 610,000lbs)
Bonded Warehouse : Bonded Warehouse
Mechanical Handling Equipment:
• Main deck
• Lower deck cargo
Storage Centers:
• Air-Conditioned Storage
• Refrigerated Storage
• Deep Freeze Storage
Inspection and Quarantine Areas:
• Animal Quarantine
• Fresh Meat Inspection
• Livestock Handling
•Decompression Chamber
Specific Centers :
• Dangerous Goods
• Radioactive Goods
• Very Large/Heavy Cargo
• Express/Courier
• Security for Valuables
Other Features
4x747 Freighter Docks
Bonded Warehouse
Transit Zone
Mechanical Handling
Regular Air Cargo Destination
With five major airlines supplying efficient delivery of your goods, the airport supports the industry with regular air cargo schedules to and from:
Adelaide
Cairns
Gold Coast
Honiara
Mackay
Melbourne
Nauru
Perth
Port Vila
Rockhampton
Sydney
Townsville
We offer customised freight logistics for your needs. Speak to our
experienced freight forwarder Brisbane agents at 1300-056-246, if you have
questions with our services.